El hospital, el cuerpo y la clínica psicoanalítica: materiales para una discusión. / The hospital, the body and the psychoanalytic clinic: materials for a discussion.
Palabras clave:
hospital, escucha psicoanalítica, cuerpo, síntoma, psychoanalytic listening, body, symptoms
Resumen
El presente artículo propone una discusión sobre la clínica psicoanalítica en el hospital, problematizando el lugar de la escucha y la mirada, en relación al cuerpo y al sujeto que padece una sintomatología de orden psíquico. A través de un caso, se ubican ciertas coordenadas de intervención en el contexto multidisciplinario, para reflexionar sobre el cruce entre clínica psicoanalítica y el hospital.
This paper proposes a discussion on the psychoanalytic clinic at the hospital, discussing the place of listening and looking, in relation to the body and subject suffering from psychological symptoms. Through a case, certain coordinates are placed in the context of multidisciplinary intervention to reflect on the intersection between psychoanalytic clinic and the hospital.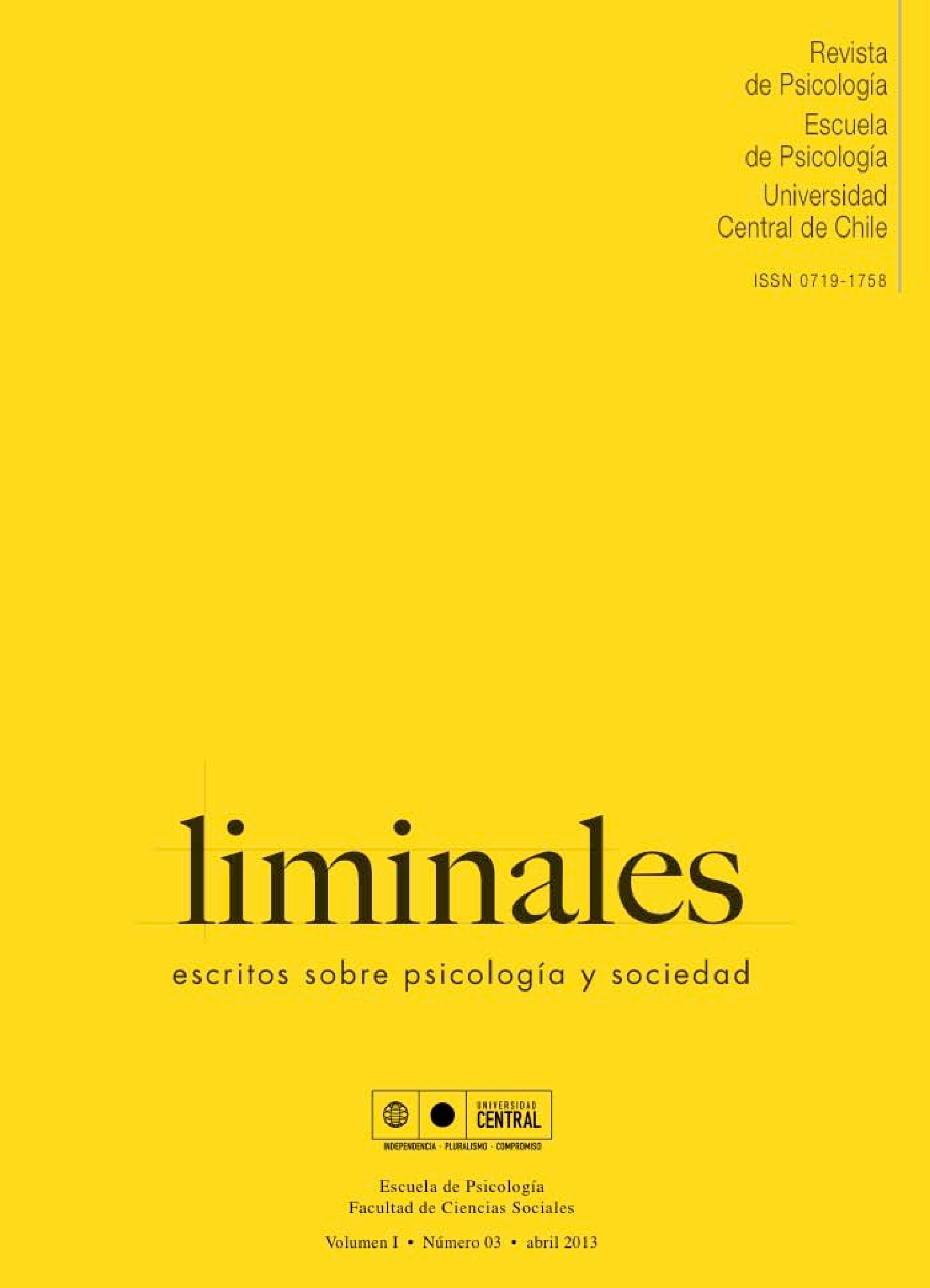 Cómo citar
Pisani, F. (2013). El hospital, el cuerpo y la clínica psicoanalítica: materiales para una discusión. / The hospital, the body and the psychoanalytic clinic: materials for a discussion. Liminales. Escritos Sobre Psicología Y Sociedad, 2(03), 89-101. Recuperado a partir de http://revistafacso.ucentral.cl/index.php/liminales/article/view/230